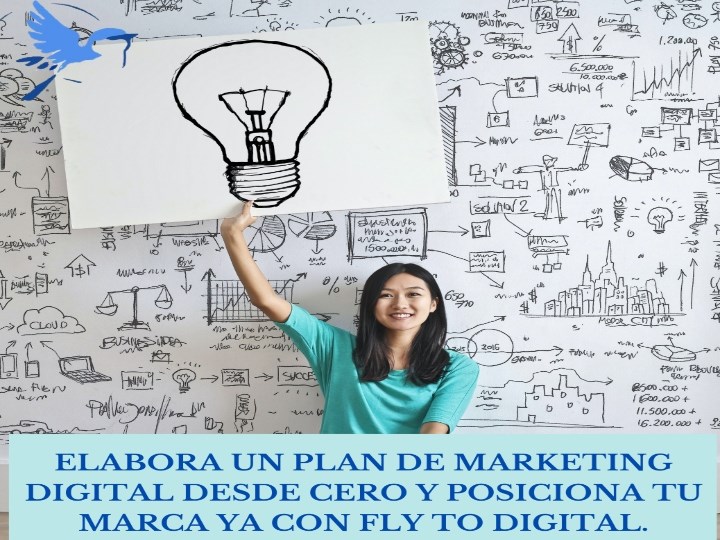 Fly to Digital, miembros de la Comunidad de Alameda, nos contarán los cimientos necesarios para elaborar tu plan de marketing digital desde cero y empezar a posicionar tu marca.
¿Por dónde empezamos?
Antes de estructurar tu plan de marketing, define bien los objetivos y estima los recursos que vas a necesitar.
1. Análisis de la situación inicial y del mercado: investigación.
2. Análisis del sector.
3. Análisis de competencia: benchmarking
4. Definición del target
5. Viaje del cliente y embudo de conversión
El objetivo es que asientes unas bases sólidas donde apoyarte a la hora de crear tú mismo/a tu plan de marketing digital y de esta manera puedas posicionar tu marca.
Te llevarás los conocimientos y medios necesarios para empezar a crear tu plan de marketing con las ideas más claras posibles.
Imparte: Fly to Digital. Natalia López:
Nací en Luxemburgo donde viví 13 años. Esto marcó mi vida ya que me puso, desde muy joven, en contacto con la multiculturalidad y con una de las cosas que más me apasionan: los idiomas.
En 2014, tras trabajar para una empresa que me pidió que les ayudase a exportar, me di cuenta de que sin un buen soporte digital era muy difícil conseguirlo. De esta experiencia laboral nació Fly to Digital: quería crear un proyecto que ofreciese marketing de contenidos internacional principalmente en estos idiomas (francés, inglés, español y alemán) a través de blogs especializados con vistas a SEO pero también a través de soporte audiovisual.
Estudié un máster en Marketing Digital y Ecommerce y desde esa fecha no he parado de formarme y aprender.
Otras de mis pasiones es, sin duda, el marketing de contenidos, sobre todo escrito (escribir ¡otra de ellas!). En definitiva comunicar y transmitir.
https://flytodigital.com/
Puedes inscribirte
AQUÍ